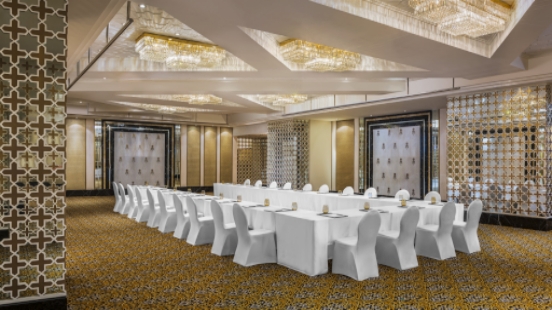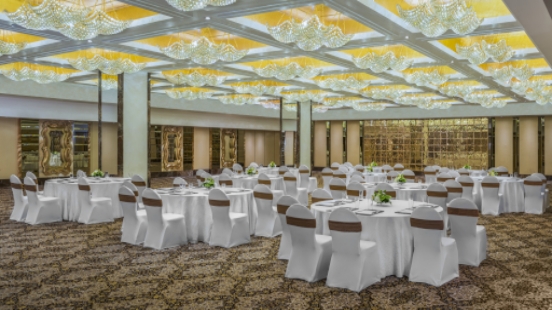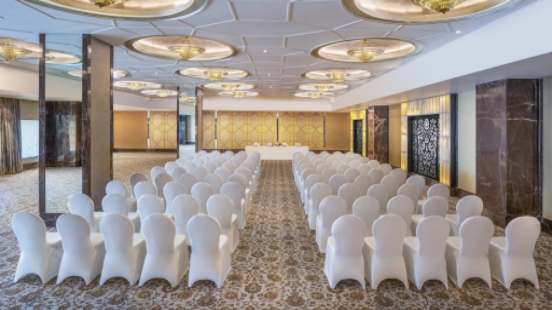 Meetings & Events
The St. Regis Mumbai offers 3,906 square meters of elegantly designed and state-of-the-art banquet spaces spread across two floors.
Redefining grandeur, the Astor Ballroom provides the perfect setting for gala dinners, grand weddings and large corporate events. The hotel affords an additional level of distinctive event and meeting venues, each configured with the latest technologies to tailor well-executed gatherings.
With a dedicated event and culinary team committed to providing personalized service for every occasion, The St. Regis Mumbai exceeds all expectations, of the guests and hosts alike.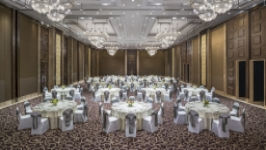 ASTOR BALLROOM
Located on Level 9, the pillar-less Astor Ballroom can accommodate up to 300 guests for a sit-down providing the opulence and grandeur for gala dinners, grand weddings and large corporate events.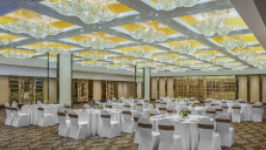 IMPERIAL HALL
With its ornate chandeliers and gilded frames, this shimmering 430 square meters golden venue located on Level 8 of the hotel is one of the most sought after banquet venues in the city.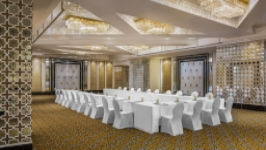 ALHAMBRA
At 239 square meters, Alhambra is embellished with wood carved mirrored walls and elaborately inlaid marble panels drawing inspiration from the Alhambra Palace in Granada.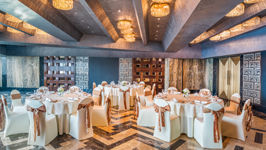 GRAND CRU SALON
Upholstered with a walnut wood finish, the Grand Cru Salon is indeed the most fashionable of all venues. Spead across 126 square meters, it is ideal for fashion luxury launches and trunk shows.